Why CityScape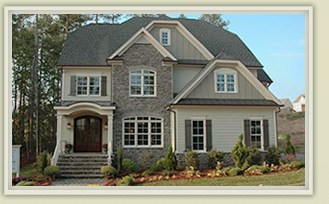 Why CityScape
CityScape Builders has established a solid reputation for working in full partnership with each and every client during the design and construction process. CityScape offers a broad portfolio of unique, custom-designed floor plans, and will readily accommodate any request for design changes — large or small — to ensure you will be 100% satisfied with your new CityScape home. CityScape also offers full plan design services through one of our partner design firms to meet the needs of our customers desiring that one of a kind custom design.
What our Homeowners say
"Appreciate all that you've done for us above and beyond "the call of duty". Everyone has been a pleasure to work with…"

— Matt & Amy
---
"From a parcel of dirt at contract signing to the closing table, working with CityScape Builders was an extraordinarily positive experience. The construction of our home is of the highest quality. Rick Barrett and his staff worked with us during the entire process to ensure that we were completely happy and satisfied. The end result is a beautiful home that we are proud to live in and show off to family and friends."

— Tom & Beverly
---
"Working with CityScape has been a wonderful experience. Rick, Steve, Josh & Kathy were not only extremely knowledgeable & friendly to deal with, they went out of their way to ensure that we were happy & ended up with our dream home. We would highly recommend CityScape to anyone interested in building a custom home…..The entire building process was something we will remember with good memories & we always make sure we share our CityScape experience with everyone we speak to at Bedford."

— David & Bridget
---
"Having purchased several houses in our past I can truly say that your team has been the best at post sale customer service. This type of service deserves recognition and our thanks."

— Al
---
"When they built our home, they were so easy to work with, and they love it when you get involved. With the quality of work the subcontractors did, you'd have thought they were going to live there themselves."

— Christi
---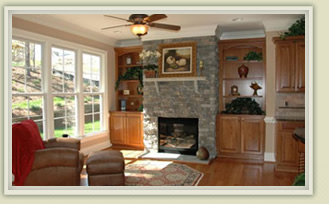 Duke Energy Progress Participating Builder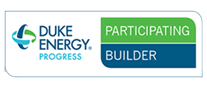 By participating in the Duke Energy Progress Residential New Construction Program, builders across our Carolinas service territory are making a commitment to building better, more energy-efficient homes. In fact, homes that qualify for the program achieve an additional 15-20 percent in energy savings beyond homes built to state building code requirements.
Energy Star Partner
New homes that earn ENERGY STAR certification meet energy efficiency guidelines set by the U.S. EPA. They include a variety of energy efficient features such as effective insulation, high performance windows, tight construction and ducts, efficient heating and cooling equipment, and high efficiency lighting and appliances.
Independent, nationally accredited Home Energy Rating System (HERS®) Raters verify that qualifying homes have low HERS Scores and include these important energy-saving features:
• Increased insulation values
• Tighter building shells
• High performance HVAC systems
• High-efficiency windows
Learn more at the Energy Star Web site: www.energystar.gov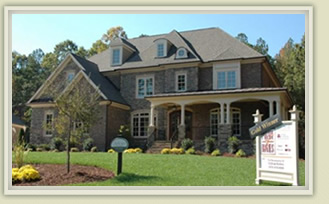 Triangle Builders Guild Member
CityScape Builders, Inc. is a member of the Triangle Builders Guild.

The Triangle Builders Guild brings together twenty-three of the area's leading custom homebuilders. Each Member meets rigid standards of business ethics and professional practices required by the Guild. The diverse group of experienced builders that make up the Triangle Builders Guild build custom homes in all price ranges and architectural styles throughout the Triangle area of NC.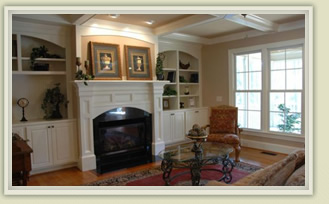 Residential Warranty Company
During year one: CityScape Builders warrants the material and workmanship as to function and operation.

During years one through six: Designated Structural Elements are warranted by Western Pacific Mutual Insurance Company (a risk retention group) for six (6) years from the effective date of warranty. Builder will assign to homeowner all manufacturers' warranties on products (appliances and equipment) included in the final sales price of the home. This limited warranty will transfer to a new owner if you sell your home during the six (6) year term of the limited warranty. Should any unresolved warranty issue arise, you may request arbitration.
This brief outline only covers some points of this limited warranty. You will be furnished a "sample" copy of the warranty document. Read this document in its entirety, including definitions, to understand the protection it provides, the exclusions that apply, your responsibilities, how the warranty is interpreted, and how it operates. If you have any questions, you may call RWC at (717) 561-4480 or online – www.rwcwarranty.com
Green Home Builders of Triangle
CityScape Builders is a member of the Green Home Builders of the Triangle Program. The green building program was first launched in 2006 with the primary purpose of promoting building techniques and materials that produce homes which consume less energy and other resources, facilitate better indoor air quality, and provide a more durable product requiring less maintenance. Learn More